Commanding
Sending commands to the payload, a subsystem or complex bus commands are simple.
Scripting
Build custom automation into Major Tom through our API
File Transfer
Two-way transfer enables software updates, commanding, scripting, and telemetry data dumps
Tracking
Track multiple satellites with orbital path predictions
Telemetry
Concise and robust telemetry dashboards to view as much or as little data as desired.
Integration
Pre-installed to work with COTS ground stations and flight software (and, of course, KubOS)
Space is Complicated,
Ground can be
Simple
Operator Focused
Major Tom puts the operator first. It all starts with a clean and simple interface, then divers deep into functionality. By focusing on the visuals in addition to the workflow, Major Tom is so simple to use a CEO could operate a satellite (not that CEO should).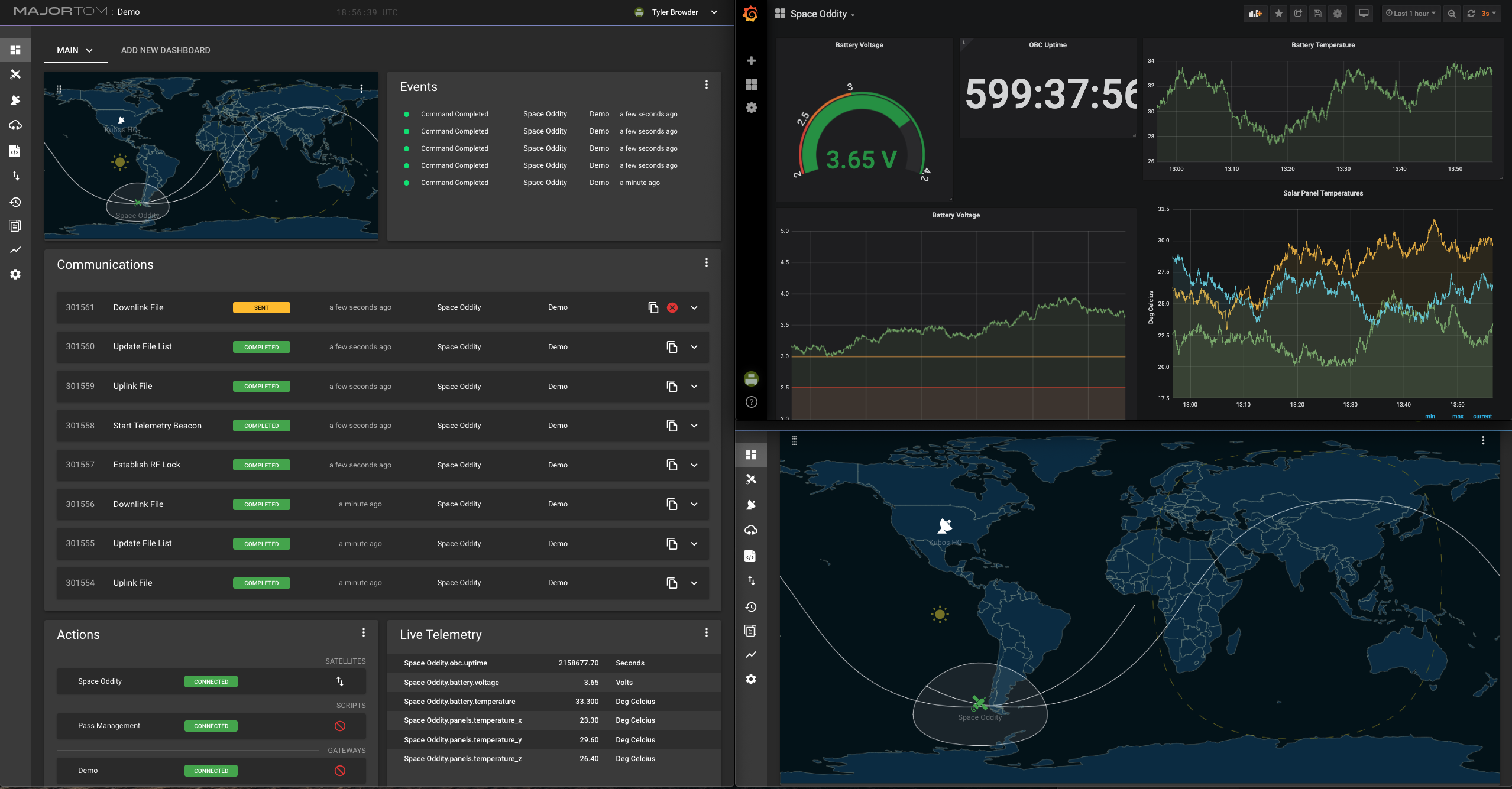 Remote friendly

Third party integration

Free Updates

Automatic backups
Low latency

Meets gov requirements

Self controlled backups

Secure Connection
Cloud-based Deployment
Introducing the first full cloud-based deployment of a mission control software. Major Tom removes the need for complex IT infrastructure and manual processes by leveraging cloud technology. What this means for the user is increased performance and significantly lowers cost, both in software fees and internal overhead. For strict government requirements, Major Tom can be deployed on premise
Multi-Satellite Operations
Today's missions demand more the what traditional TT&C solutions can offer. Mission operators want to build autonomous satellite constellations to change the world. Major Tom is the most scalable and manageable mission control software in the industry. From scaling and managing large data sets to commanding multiple satellites, from constellations to orbit optimization, Major Tom is the mission control solution for your mission.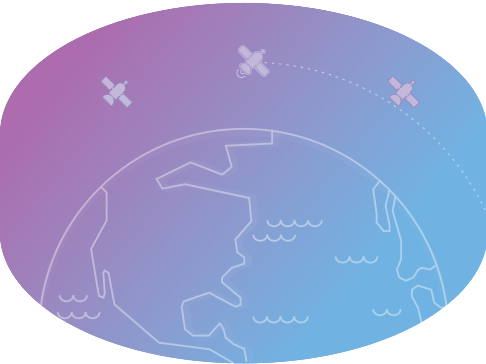 Sign Up For a Free 30-day Account