Gateway Partner Program
Kubos is bringing the software revolution to space. We allow spacecraft builders and operators to securely build and operate their constellation on any hardware from anywhere.
BECOME A CERTIFIED PARTNER
KUBOS GPP
What is Kubos GPP?
Together with Certified Partners, Kubos has created a network that offers a seamless transition through all stages of a satellite's lifecycle. GPP is a program that ensures the highest levels of quality and security for cloud based satellite operations with Major Tom. Kubos and Partners have handled all aspects of ground station C2 software integration so that the customer can focus on their mission.
GPP Certified Partners, who have different interfaces, protocols, and processes, benefit from exposure to the full spectrum of missions using Major Tom for their day-to-day operations.
Co-Marketing
Increase your funnel and access new customers at earlier stages in their lifecycle.
Integration
Enhance your capabilities by connecting to our API
Certification
Certified integration leads to increased customer confidence
PARTICIPATION
Who can participate?
Ground Station Hardware, Ground Station Network, and Simulation infrastructure providers that wish to expose their products and services to the ecosystem of modern, cloud-based satellite operations led by Major Tom.
Kubos has developed a Gateway Certification Test (GCT) that certifies the quality, security, and performance of a Partner's Gateway. Certification details are listed below:
Securely encrypts data to all external end points (including Major Tom) over HTTPS, and validates SSL certificates
Routes uplinked Commands from Major Tom to a Satellite via a Ground Station or Ground Station Network
Properly validates and handles all command lifecycle states
Implements incremental progress states for preparing and uplinking commands to a Satellite
Supports both uplink and downlink of files through the File Transfer API
Supports all WebSocket message types sent from Major Tom
Routes downlinked Telemetry to Major Tom through the Measurements API
Follows all recommended error recovery and data handling practices as outlined in the Major Tom Gateway API documentation
Partner certification also includes alignment with Kubos on best-practice coding standards and a DevOps operations philosophy.
Why become a Partner?
The benefits of becoming a partner
Partners Recieve
Better quality and more extensive exposure to customers at earlier stages in the customer lifecycle
Easier sell with a Certified end-to-end solution
No infrastructure investment required for C2 — Major Tom is cloud-based
BECOME A CERTIFIED PARTNER
Customers Value
Access to a global network of certified and pre-integrated ground network providers
No RF or embedded engineering required (integration of the ground infrastructure stack is already complete)
Reduced NRE required for an integrated COTS end-to-end ground solution (lower up-front investment)
Ease of purchase, instant implementation of Major Tom and rapid integration with network partners
A huge head-start compared to reading an ICD and starting to code their own integration from scratch
Reduced execution risk
BECOME A CERTIFIED PARTNER
MEET OUR PARTNERS
Kubos GPP partners offer best-in-class ground station networks
Companies across the spectrum - from small antennas for CubeSat LEO missions, to Tier 1 to Prime providers of GEO and interplanetary services. GPP Partners offer a variety of signal bands and follow rigorous security protocols to safeguard against intrusion as well as to certify for regulatory bodies. GPP offers both US-only (as needed by US export-controlled customers) and international options for mission operators.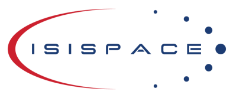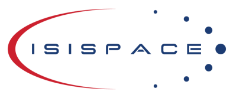 "Our Kubos Gateway was easy to develop in python and simple to integrate into Major Tom thanks to the sample Gateways provided by Kubos' highly responsive team. ATLAS customers now have a simple, clean UI to connect to the ATLAS Freedom API, which enables them to hit the ground running on day one!"
Brad Bode
ATLAS Space Operations

"Having Leaf Space GSaaS solutions fully-integrated with Major Tom is a great way to provide our customers a complete turn-key solution for satellite operations. We share our core values with Kubos and we're glad to push even further our collaboration!"
Giovanni Pandolfi
Leaf Space

"This collaboration with Kubos showcases RBC Signals' desire to enhance our systems and provide greater value for satellite operator customers. Having close integration between ground stations systems and mission control software leads to more effective space missions."
Christopher Richins
RBC Signals
Register for more information, including:
Joint marketing effort
Coordinated effort on customer interaction
Jointly prepared sales/tech materials, shared dealflow
Implementing and validating their Gateway against the GCT
GPP is core to Kubos' mission to accelerate humanity's deployment of space technology. By working to bring about standardization with its partners, Kubos is positioned as a one-stop shop for customers who require infrastructure on the ground to connect with any orbit. Together with certified Partners, Kubos will leverage GPP to rapidly and reliably deploy a wide range of mission configurations and capabilities for customers.